Art Camp
July 17, 2023 5:30pm
Contact: Tiffany VickTiffany Vick
Finished Kindergarten - 5th Grade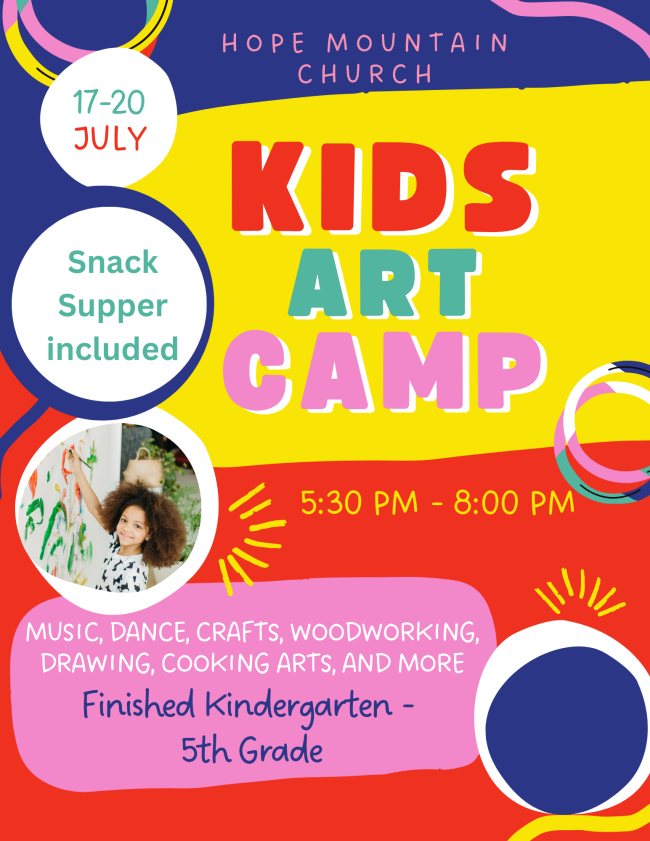 Please join us at Hope Mountain Kids for Art Camp. This will be four nights of learning and growing. Kids will have an area of concentration of their choosing for the week, this will be something they work on every night and then present their work to you on Thursday night.
They will also have the following classes - crafts, painting, pour painting, mosaics, improv, and music. The kids will also have a lesson each night to help them learn that they are truly God's masterpiece.
We have many wonderful teachers lined up for your kids! And dinner will be served every night.
We are asking for $10 donation per child to help with the cost of food and supplies.
T Shirts are also available for sale - $15/shirt. They will be ready the week of camp.
Add to Calendar